About Us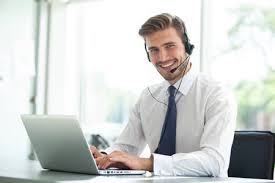 Thank you for your interest in
Rally Inc.
We appreciate the opportunity to tell you a little about our company. In addition to being a distributor of vaccine and pharmaceutical products, we also carry many other health care products including consumable supplies and medical instrument and equipment. Our product line includes items, which range from syringes and surgical instruments, paper products, surgical and exam gloves to power examination table and Doppler machine. Essentially, everything you need to deliver superior patient care at an economical cost.
All of our medical surgical, vaccine and injectable products are delivered from our local warehouses, which guarantee same day or next day free delivery to your facilities. In addition to our broad range of products, we also special order for qualifying customers, products that we may not normally stock. All of this is designed to provide your practice with only the highest level of service and to put money on your bottom line.
Give us a call, we have a professional sales staff ready to help you save money and tell you how to qualify for our special services.
We also believe in our products and offer our customers a 100% satisfaction guarantee on any product from Rally, Inc.
We hope you will give us a chance to earn your medical supply business. If you have an item that you would like to order, or want pricing on additional products or have questions, please call us or fax us your comments.

Our Customer Service Department is open to serve you 9:00 a.m. to 5:00 p.m. Monday through Friday. To place an order, to inquiry about a product or any other information,reach us on line
https://www.RallyInc.com
or please call (713) 957-8555 (use our toll-free number 1-800-337-2559 if calling from out of town). You can also fax your request at (713) 316-0536 or E-mail to
[email protected]
. For after hour or holidays you can call (713) 875-7943, and remember there is no minimum order requirement. When inquiring about us remember to ask about our Express Service, Quick Response, Easy Credit, and Inventory Reduction programs.