Controlled Substances
We stock thousands of brand and generic pharmaceuticals. Our inventory of pharmaceuticals includes injectables, tablets, capsules, ophthalmic, ointments, creams and liquids. In addition we offer a complete line of vaccines from leading national manufacturers. We also offer to selected licensed customers a full line of controlled substances.
To know more about Controlled substance or to apply for licensure, please click the link below.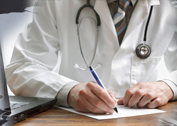 Whether for use in diagnosis, mitigation, cure, treatment or prevention of disease, Rally Inc. provides a complete offering of the medical controlled substances you require.
We pickup the required forms and prescriptions from your facilities, review them for accuracy, and promptly deliver your order to you.
Call 1-800-337-2559 for details on this program
Program includes:
Same-day required forms pickup
Review orders for compliance
Fill your order
Prompt deliver to your facility
Controlled Substances
We stock thousands of brand and generic pharmaceuticals. Our inventory of pharmaceuticals includes injectables, tablets, capsules, ophthalmic, ointments, creams and liquids. In addition we offer a complete line of vaccines from leading national manufacturers. We also offer to selected licensed customers a full line of controlled substances.
To know more about Controlled substance or to apply for licensure, please click the link below.

Whether for use in diagnosis, mitigation, cure, treatment or prevention of disease, Rally Inc. provides a complete offering of the medical controlled substances you require.
We pickup the required forms and prescriptions from your facilities, review them for accuracy, and promptly deliver your order to you.
Call 1-800-337-2559
for details on this program.
Program includes:

Same-day required forms pickup
Review orders for compliance
Fill your order
Prompt deliver to your facility